Vol. XX, Issue 3
Wespath Staffing Updates—Sarah Krause Joins Wespath's Legal Team; Jim O'Connell to Retire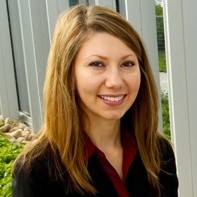 We are pleased to introduce Sarah Krause as our newest Associate General Counsel. She joined Wespath on January 4 and will succeed Associate General Counsel Jim O'Connell, who will be retiring [around February 1] after nearly six years at Wespath. Sarah will take on many of Jim's responsibilities, focusing on legal support and advice related to health and welfare benefit plans, including HealthFlex, the Comprehensive Protection Plan (CPP) and UMLifeOptions, as well as providing Wespath consult to annual conferences with their own group health plans. Sarah will also support Associate General Counsel Steve Clark with some retirement plan legal issues. Sarah joins Wespath from Boeing, where she managed a team of benefits professionals, and before that worked in law firms in Nashville and Milwaukee in employee benefits practices. Sarah is available at SKrause@Wespath.org or 1-800-269-2244, ext. 4562.
Jim has presented on health care plan legal topics at numerous HealthFlex Summits, Conference Forums, and Association for United Methodist Conference Pension and Benefits Officers (AUMCPBO) meetings. Many of you have worked directly with Jim, as he assisted you with questions about HealthFlex and CPP, as well as some of your non-HealthFlex conference health plans. We have valued Jim's contributions over these years. Please join us in wishing him well in his retirement.
You will likely meet Sarah at upcoming events, e.g., Wespath's Conference Forum in March and future AUMCPBO and other meetings. In addition to your conference relationship manager, Sarah, like Jim and Steve, is a Wespath resource for CBOs, conference treasurers and administrators.
Wespath's Plan Sponsor Relations team remains conferences' primary contact for most ongoing plan administration matters. We appreciate your ongoing partnership.
Save the Dates—Conference Forum and HealthFlex Summit
Wespath will be hosting four virtual mini-meetings on Thursday afternoons in March. The meetings will be held each Thursday from 1:00 p.m. to 4:30 p.m. CST. Each week will focus on a different set of topics, with the 4th Thursday (March 25) featuring a HealthFlex mini-Summit. Stay tuned for more information on the schedule of topics. A registration link will also be forthcoming with the opportunity to sign up for each Thursday in March.
Please mark your calendar for these afternoons:
Conference Forum
Thursday, March 4
Thursday, March 11
Thursday, March 18
HealthFlex Summit
---